Our grandparents have played an essential part in all our childhoods. They are always with us; from when we take our firsts steps till we graduate high-school. They are the ones we can always depend on for being on our side and looking out for our best interests. But when they grow old, we are the ones who they look up to keep them safe. We know that wisdom comes with age, but so do aches, pains, and physical constraints. It is a 24-hour responsibility to take care of your grandparents. It is common to worry about them falling and injuring themselves when you are not around. 
To help you out in being there with your grandparents even when you are not with them, here are a few steps to ensure their safety.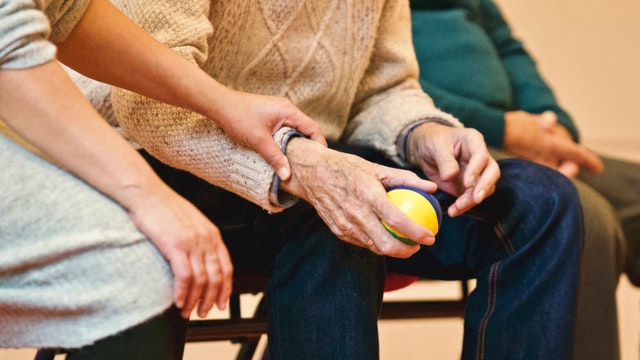 Safety at Home: To maintain the safety of your grandparents when they are at home, you can rely on these methods:
Getting an alert medical system.
Make sure to install a working fire extinguisher in case there is an accidental fire.
Ensure that there are good lightings around stairwells and easily reachable switches.
Have smoke detectors installed that are in right working conditions.
Safety in the Bathroom: You can reduce the possibility of slips and falls in bathrooms when you make these inclusions through implementing fall prevention strategies and equipment:
There are automatic nightlights available in the market that illuminates when the toilet is in the dark. Install one of them in your bathroom
Put a textured mat on the floor that doesn't skid
Safety in the Kitchen: Sometimes, unexpected accidents can occur in the kitchen. Avoid them with these suggestions:
You should keep heavy and bulky items of the kitchen at lower, waist level shelves or counters
The cleaning supplies should be kept away from the sink and under the sink
Rack of knives should be kept in a separate corner to avoid harm
Medicine Checks: Ensure your loved ones are kept safe from expired and wrong medications:
Mark labels in an order which makes it simpler for them to know what they are taking
Old medicines which are no longer required should be disposed
Medicines bottles should have lids which can be opened easily
Safety outside the house: It is common for seniors to fall outside the house, so it is essential to ensure your driveway, entrance; porch and sidewalk are free of hazards just like the insides of your home, injury prevention strategies include:
Make sure that the cracks in the sidewalks outside your house are repaired regularly
Make sure your walkways are clear of snow, water, or any bumpy surfaces
Deck covered by woods can be slipped on if the weather is damp, so consider laying an anti-slip mat which creates friction and grip so that they won't fall.
Make the Call for Help Easy: Even when you have taken all the possible precautions to keep your grandparents safe in and outside the house, you can never be fully prepared to face the unexpected. So, in a case of emergency, make sure your grandparents can get immediate help by using these methods-
If you can, consider making the senior wear a machine on their wrist from which they can call for help by just pressing a button.
If you are unable to get such a machine, you can ensure that your loved one always has a cellphone with them when they go out, and you can store all the close contacts on the emergency dial.